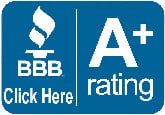 Trusted – Safe & Secure
Orlando Estate Buyer specializes in the purchase of larger diamonds, fine Estate jewelry, precious metals bullion, gold and silver coins, and Rolex watches directly from individuals like you. Most importantly, we are well – known to offer the highest prices. Our luxurious offices are located in the heart of the area's finest dining and retail shops on beautiful Park Avenue. We will serve you courteously and promptly to ensure you have a the most rewarding experience. Please call before coming, to ensure we are a fit for what you are selling.
Our buying process is very simple. Our experts will provide you with market values for your items then will make you a full-price offer that's valid for (3) business days. During your visit, you're likely to meet proprietor and GIA Diamond Specialist, Daniel Montesi. Daniel is particularly adept in evaluating large diamonds, high-end estate jewelry, coins, and other valuables. ( We only make purchases, as we do not accept consignments or auction items ).
The hardest part of your journey is over. You found us ! Please visit our offices and let us show you how simple and satisfying your experience will be with us. Interested in what others have experienced with us ? We are A+ rated with the Better Business Bureau and we maintain a 98% satisfaction rating on trusted websites such as Google, Yelp, Bing and Yahoo.
Diamond and Estate Jewelry Buyer Orlando
  If you wish to Sell large diamonds,Precious Metals, Sterling Flatware, Sterling Tea Sets, and Rolex watches , come to us. We are also known as one of the premier Estate Buyers in Florida. We buy entire high dollar estates throughout throughout Florida. Do you wish to sell fine jewelry in Orlando?  Daniel Montesi is a GIA Diamond Graduate with the credentials to purchase even the most valuable items. He will assess your items on the spot with no wasted time. Clearly you can see that Orlando Estate  Buyer has the resources and reputation to cater to the sophisticated client ! Our secure luxury office is the safest place to sell high dollar items! We have a  partner in Manhattan, so this lets us pay more!
All transactions recorded. Payments by Company check. As we are elite Winter Park buyers, minimum transaction value $1000, maximum $500,000.
"In case you're looking for a source who will give you a fair estimate of what your valuables are worth, Daniel Montesi at Orlando Estate Buyer will probably be your best bet.  I was quite pleased. Too bad I don't have more sterling to sell. Go  to Orlando Estate Buyer." ~ Priscilla Huffman  
The Orlando Diamond Specialists
Bring your round, pear, radiant, cushion, oval, princess, marquise,or emerald cut diamond. As the premier Orlando Jewelry Buyer, we are always seeking Estate level jewelry.Diamond Estate Jewelry Buyer Orlando. No other Orlando establishment has the capital to liquidate entire estates. Do you wish to sell Estate jewelry in Orlando? Please view our gallery to find more about the item you are selling. We are members of the Winter Park Chamber of Commerce,Orlando Better Business Bureau, as well as the GIA Alumni Association. Please check our references and online reviews.
Private appointments available for larger transactions. Daniel Montesi is available for private Estate consultation-$725 / hr
We will travel to pre-qualified Estate sellers.
Buyers of Fine jewelry in Orlando
Why Sell To Orlando Estate Buyer?

No Games

No Nonsense

15 Years Experience

100% of Spot Value for Precious Metals

We Treat You With Respect
Qualified and Accredited
We are members of the Winter Park Chamber of Commerce, Better Business Bureau, and GIA Alumni Association.   Also, we are well known as the place to Sell Jewelry in Orlando. In addition, sellers from around the state come to us. Also, Daniel Montesi will serve you, utilizing his 15 years of high dollar sales experience.. We are the "Orlando Jewelry Buyer."
I drove all over Orlando and I got the most money from Daniel for my Rolex Submariner.
So easy to deal with and such a pleasant experience. I will be back soon to sell some gold coins .
Response from the owner2 weeks ago
Dear Michael,
Your review says it all, thanks!
Orlando Estate Buyer is the highest-rated dealer of fine merchandise in Central Florida because of clients like you. Trained in high-dollar acquisition, I am always looking for the very best jewelry and Rolex watches. My specialty is the deal over 5000 dollars, with no hassle or wasted time!
Again, thank you for such a fantastic review.
Daniel Montesi
Orlando Estate Buyer, Inc.
505 N. Park Ave. Suite 209
Winter Park, Fl. 32789
407-831-8544
Daniel Montesi was the most honest man I met while living in Florida for 2 years . He was honest and professional and true to his word . I would refer Daniel and Orlando Estate Buyer to anyone looking to liquidate gold , silver , jewelry ,ect to cash . Thank You Daniel
Response from the ownerin the last week
Dear Tommy,
I thank you for taking the time to write this heartfelt review! My goal each day is to serve my hometown to the best of my ability, as I respect all and play no games. I grew up in Winter Park, and am honored to have great clients like you.
I appreciate the opportunity to serve you!
Daniel Montesi
505 N.Park Ave. Suite 505
Winter Park, Fl. 32789
407-831-8544
Incredible experience dealing with Orlando Estate Buyer. Daniel gave me top dollar for my gold I sold and I found a beautiful diamond and engagement setting through him. Gave me a great deal. Very professional. Highly recommended.
Response from the ownera month ago
Dear Nick,
"Where can I sell jewelry in Orlando?" Is a very popular term for us. Because of great clients like you, I am able to give the very finest service in the Orlando and Winter Park area. Thank you so much for taking the time to visit, and even more thanks for your wonderful and thoughtful review.
Daniel
Excellent business with Mr. Daniel.
Nice time at the office . A few key factors to mention:
1.- A safe place to trade. …
More
Response from the owner6 months ago
Ruben,
I do appreciate the confidence you have shown in me, and Orlando Estate Buyer.
Safety and integrity are my top client priorities, as you have pointed out. Also, without quality clientele such as yourself, I could not exist in business !
My specialty of buying fine diamond jewelry, precious metals bullion, and swiss watches is best served in my luxury office in Winter Park.
People like you allow me to succeed !
Thanks,
Daniel Montesi
GIA Diamonds
Orlando Estate Buyer, Inc.
407-831-8544
www.winterparkcash.com
Tue 04/25/17 6:02 PM
Great experience! Daniel is extremely knowledgeable, professional and fair. He delivered as promised on his website. I will definitely be back!
Google My Business Review – Marla Leigh
Tue 04/25/17 5:52 PM
Great experience! Daniel is extremely knowledgeable, professional and fair. He delivered as promised on his website. I will definitely be back!
Google My Business Review – Terri M
Thu 04/20/17 9:12 PM
Profesional and straight forward. Daniel made the process smooth and efficient. It was a good experience and we highly recommend.
Daniel is very professional and honest. I have never had an issue and have returned again and again. I get top dollar for my items. I recommend him to anyone who wants great professional customer service and honesty. Thank you Daniel.
When I was looking for a place to sell my diamonds in Orlando a year ago, I found Daniel. He has continued to be a great resource for fine jewelry appraisals. He is professional and courteous with a top-notch atmosphere on Park Avenue. If you are looking to sell jewelry in Orlando I would recommend Orlando Estate Buyer.
I typically don't go around reviewing businesses,businessman or business women, I felt compelled on this one. This is not your Typical business nor typical service, it was an unexpected visit for me but a very pleasant one. Daniel is extremely knowledgeable and educated in this field. I felt very safe and comfortable during the process and I'm confident I received the best price. If you're looking to sell any of your quality jewels, I strongly suggest Orlando Estate Buyer, Inc.
Daniel is very honest, professional and extremely knowledgeable. I would highly recommend Daniel to to my family and friends. He made my selling experience very comfortable! Thank you!
Dear Tammy,
I appreciate your honest feedback. It is fine clientele such as yourself that allows me to succeed, here in Winter Park.
From the time one visits my website, enters my private parking lot, and sits in my luxury office, I want everything perfect..
Again, I thank you.
Daniel Montesi
GIA Diamonds
505 N. Park Ave. Suite 209
Winter Park, Fl. 33789
407-831-8544
I had a lot of jewelry that I wanted to move and Daniel was the only person that was willing to look at the jewelry and make an offer. No high pressure sales, just straight facts. It was worth the long drive that I made to get to his business. I highly recommend him.
Response from the owner
Dear Christine
Thank you for taking the time to write such a thoughtful review !
I am honored that you drove 80 miles each way to see only me. You knew I was the one most qualified to buy your jewelry even before coming. This us a great compliment, thanks !
I specialize in jewelry buying in Orlando, and fit clients like yourself. Whether $1000 of Silver coins, or a $100,000 diamond, I specialize in the the high-dollar deal because of great clients like you !
Daniel Montesi
GIA Diamonds
Orlando Estate Buyer,Inc.
505 N. Park Ave., Suite 209
Winter Park, Fl. 32789
407-831-8544